Section roller lubricator
The perfect combination of efficiency and good economic sense
Great flexibility when applying lubricants
The section roller lubricator from Eckardt is a rugged system designed for a wide variety of applications. As a result, it is possible to lubricate metal coils flexibly and with precision as they pass non-stop through the system.
Features & benefits
•
Suitable for metal coils up to 2100 mm
•
Rollers with a diameter of 60 mm
•
Suitable for many grades of oil
•
Makes economic use of lubricants
•
Rollers open and close with precision
•
Utmost process reliability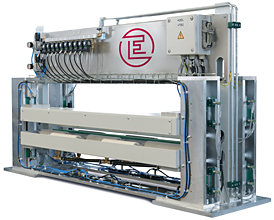 Design versions and details
If you require flexibility when applying lubricants, then the section roller lubricator from Eckardt is the ideal lubrication solution. The system utilizes several 60 mm standard diameter rollers arranged in two rows in a staggered formation. The lubricator is designed to lubricate metal coil widths up to 2100 mm.
Depending on process requirements it is possible to select and supply lubricant to three, five or seven pairs of rollers simultaneously as well as individually, so it is possible to lubricate defined areas of the material as it passes through.
You are not only able to react precisely to individual lubrication requirements as a consequence, but you also increase the economical use of the lubricant – because you only apply the required amount of oil precisely where it is actually required.
Two versions of the section roller lubricator from Eckardt are available; the roller stroke is made either from above down or from below upward. The system is designed to be used with a wide variety of common oil grades; as a consequence, it makes a significant contribution to optimizing the costs of expendable materials.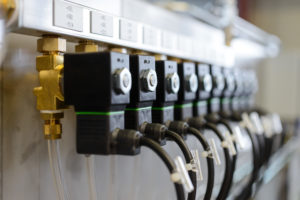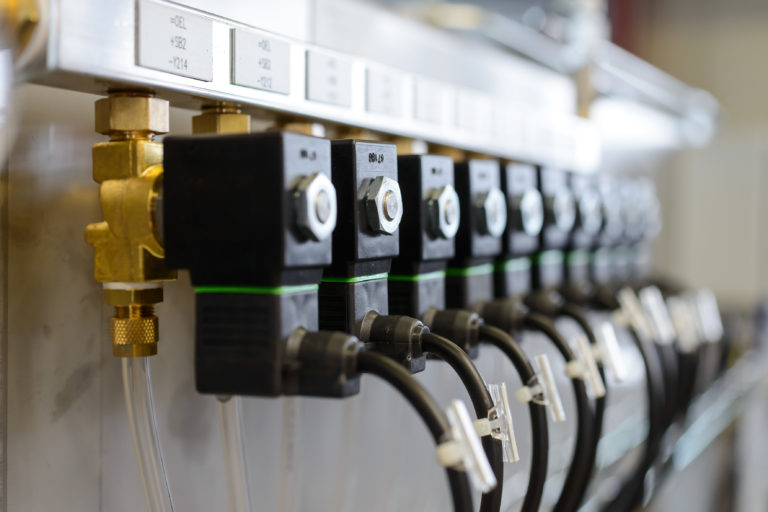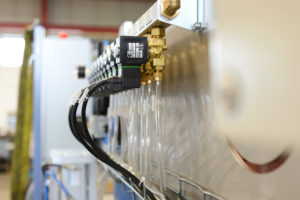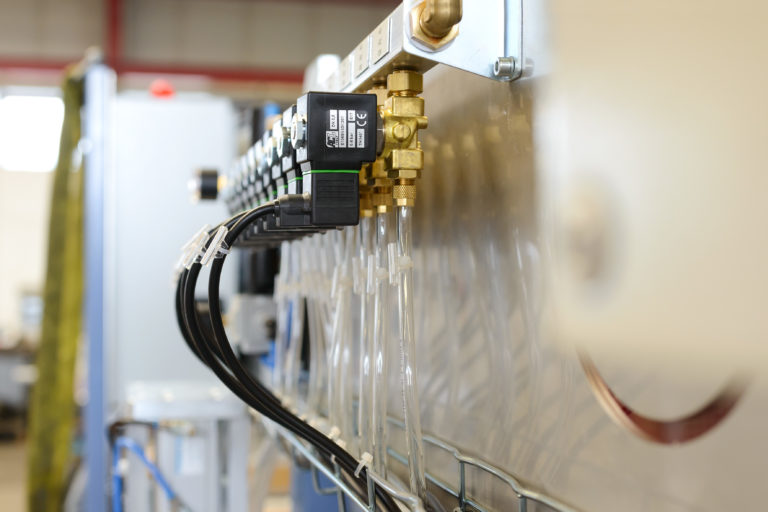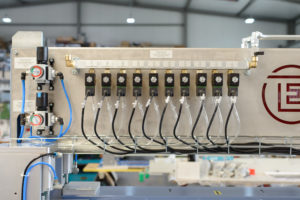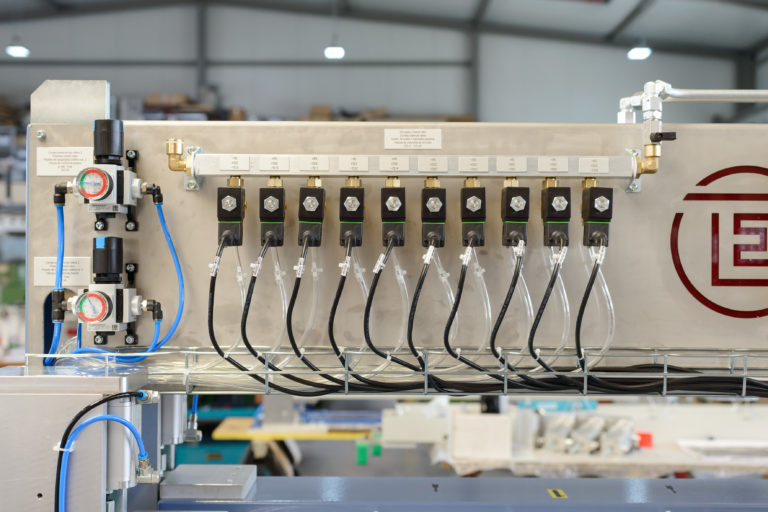 More products in this category
Roller applied lubrication
---
You wish to learn more about the technical characteristics and fields of applications of our section roller lubricators?
Contact us – we would be pleased to give you the opportunity to get to know
the systems at first hand!